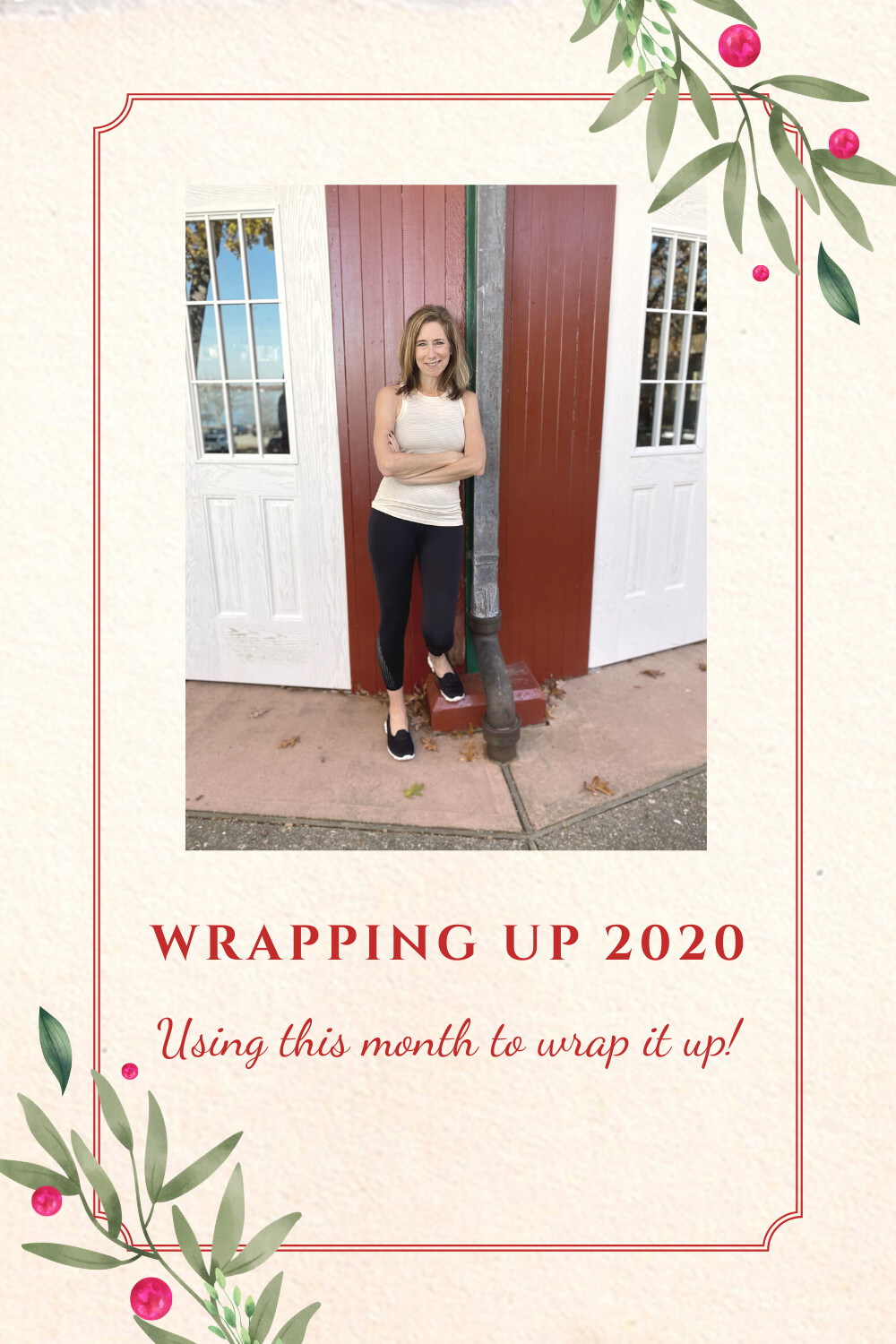 It is December 1st!!
For countless people, December is a month for celebrating and focusing on family, friends and what's truly important. It's a month for great food and fun times . . . and giving gifts.
But before you get out the wrapping paper and ribbon, why not inventory your accomplishments over the past year and recommit to the things you wish you'd done?
It's time to look at 2020 and wrap it up. 2020 did not end up to be the year most of us thought it would be- I had to pivot with work, travel and family, as many of us had to do- my goals changed as well, and this month I am focusing on completing any goals that I have not met yet, or at least making plans on how I can accomplish them.
If you've been following my posts over the last several months, you know I'm big into creating balance and lowering stress in 7 major areas of life. It's something I learned from "The OolaGuys"—Dave Braun and Troy Amdahl, authors of the international bestselling book Oola: Find Balance in an Unbalanced World. I
I am so exicted that 2020 gave me the opportunity to become an Oola Life Coach!
The Oola guys recommend (and I do, too) taking inventory to see where you're at – and determine how you'll get to where you want to be.
So which loose ends do you need to "wrap up" before the end of 2020? And what do you need to do in 2021 to live the life you want?
Wrap It Up: Incompletes from 2020:
Fitness: Health condition that needs to be handled?
Finance: Estate planning overdue?
Family: Crucial conversations you need to have?
Field: That talk with management about a promotion?
Faith: That Bible study guide you bought months ago?
Friends: Catch up calls to friends who've drifted away?
Fun: Travel photos framed or put in a Shutterfly book?
Whatever you need to wrap up this year, why not spend December focusing on it?
And while you're busy completing those incompletes, why not dream a little about the life you want to create in 2021?
What are you dreaming about? I am dreaming about trips to Disney, helping women to find balance, and running my 3rd marathon!
XO Sheri
Sheri is a mom, wife, coach, author, speaker, and educator. She helps women in midlife to gain energy, be healthy, and to find JOY again. She lives near Cinderella's castle in Winter Garden. Florida with her family.
From time to time, Sheri may share affiliate links on her blog and website, and may earn a small percentage on your purchase-this will not cost you anything extra, and she appreciates your support!
Please join her free community for midlife women here.