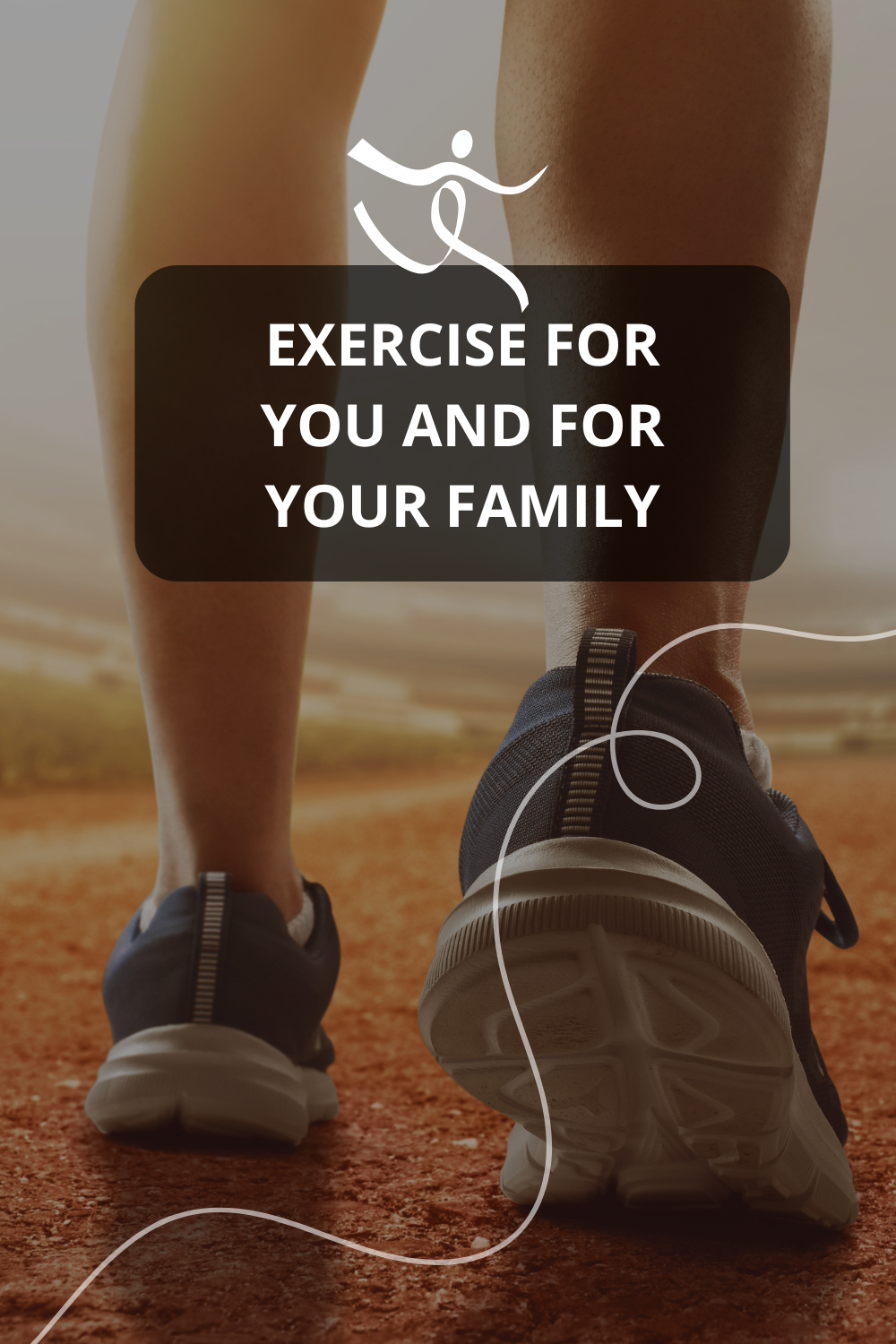 Exercise for you, and for your family!
When you work out, it is not just for yourself and your health, it is also for your family.
11 years ago I started martial arts with my husband Matt and my son Andrew. Over the years we have all found what we love to do- Matt loves Krav Maga, I love running and Andrew loves lifting weights.
When I started running, it wasn't just for me. I wanted to set an example for Andrew of a mom, and woman who prioritizes her health. I wanted to show him that it is important for everyone in the family to have time for themselves to exercise. (Not just sitting on the sidelines watching him practice and play).
Sometimes as moms we put our needs last. I wanted to show Andrew that it is okay for me to put my health and fitness first. It has taught him how to live a healthy lifestyle, how to do things that are challenging, and he sees that running for me is a stress reliever. Now, he is one of my biggest cheerleaders, always checking in to see how my run is, and encouraging me as I train for races.
Even if you are tired today, what can you do to take care of yourself, and show your kids how important that is? They are looking to YOU to set the example, to show them what a healthy lifestyle looks like.
Try a walk after dinner, a, bike ride or yoga video. Take 30 minutes today- I promise you, no matter how tired you are, you won't regret it!
Sheri is a mom, wife, coach, author, speaker, and educator. She helps women in midlife to gain energy, be healthy, and to find JOY again. She lives near Cinderella's castle in Winter Garden. Florida with her family.
From time to time, Sheri may share affiliate links on her blog and website, and may earn a small percentage on your purchase-this will not cost you anything extra, and she appreciates your support!
Please join her free community for midlife women here.