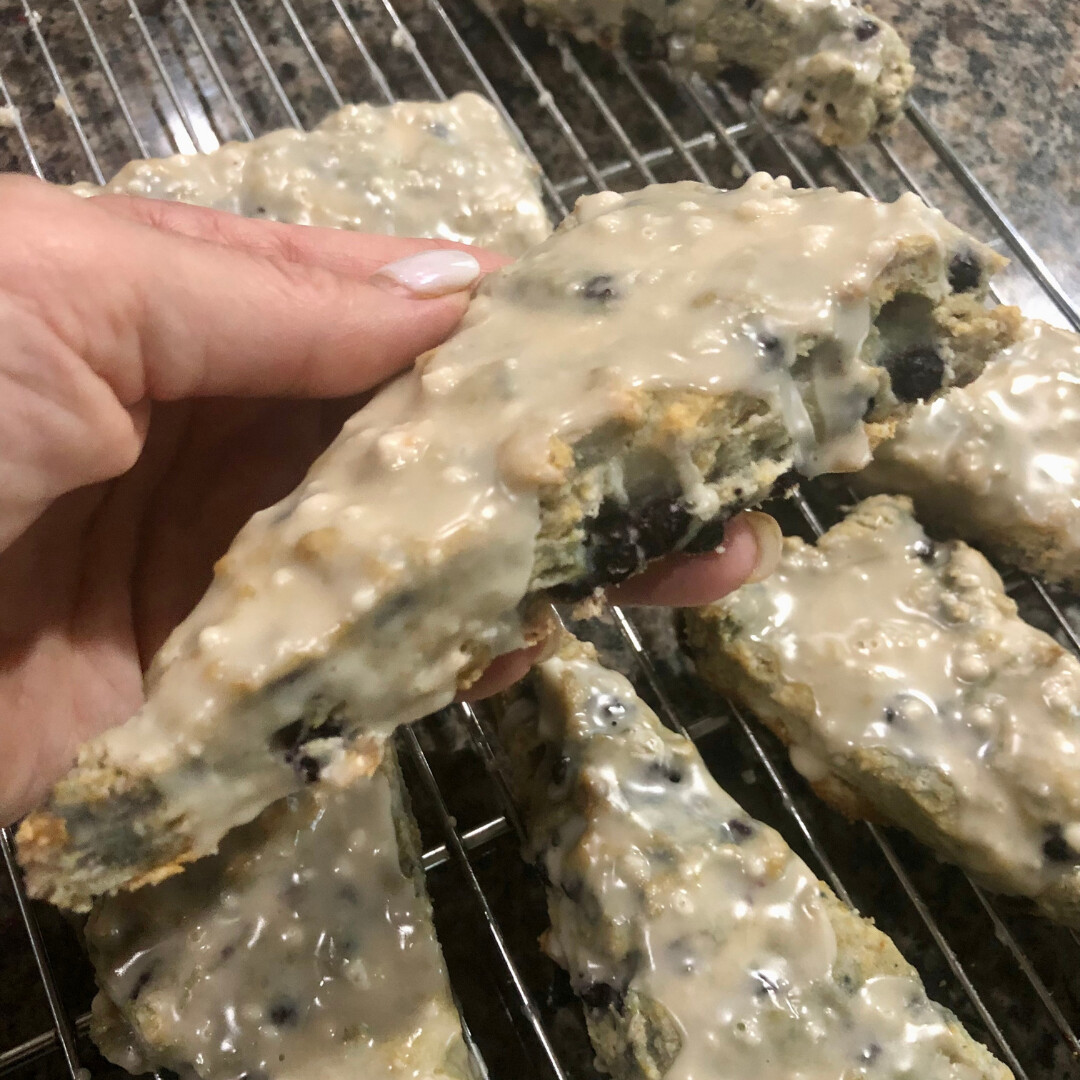 Have you ever walked into Starbucks and thought, I wish I could have a pastry? That muffin looks so good, I want one- or how about that cake pop? I have felt it too! But instead, you order your coffee and you go on your merry way because as someone who eats gluten-free, there aren't any options for you.
When my family was visiting last week, one of my guests couldn't wait to go and have a blueberry scone at Starbucks. It made me think about how I used to like scones, but had not really found any that were gluten-free that I enjoyed (and there certainly aren't any at Starbucks that I can eat).
So in true Sheri fashion, I decided to create my own. It is something I have done for the past 14 years- my son has nut allergies and I am gluten-free, so if I see something I like, and we can't have it, I will figure out how to make it at home. The best thing about making treats at home is that I control the ingredients, I try to buy organic, non-GMO, and as healthy as possible!
I found a recipe on the internet as a starting base, then made my own twist. I used oat milk and non-dairy butter instead of heavy cream, I try not to eat dairy as well.
Here is the recipe:
Scones:
2 tablespoons
coconut
or organic cane sugar
5 tablespoons unsalted non-dairy butter, cold and cubed small
1/4 cup non-dairy butter, melted
2 drops lemon extract or essential oils
1 to 1 and 1/2 cups Frozen Wild Blueberries (coated in gluten-free flour)
Lemon Glaze
Preheat the oven to 400 degrees.
Add the dry ingredients to your mixer (
here is my favorite mixer
- I have had it for 24 years!). Cut in the cubed butter ( you can do this with the wire attachment, or with 2 knives). The mixture will be crumbly. Fold in your blueberries, careful not to over-stir so they don't crack and your batter becomes blue! Next, create a well in the center of your mixture and add the oat milk and melted and cooled non-dairy butter and lemon extract. Mix together carefully and gently.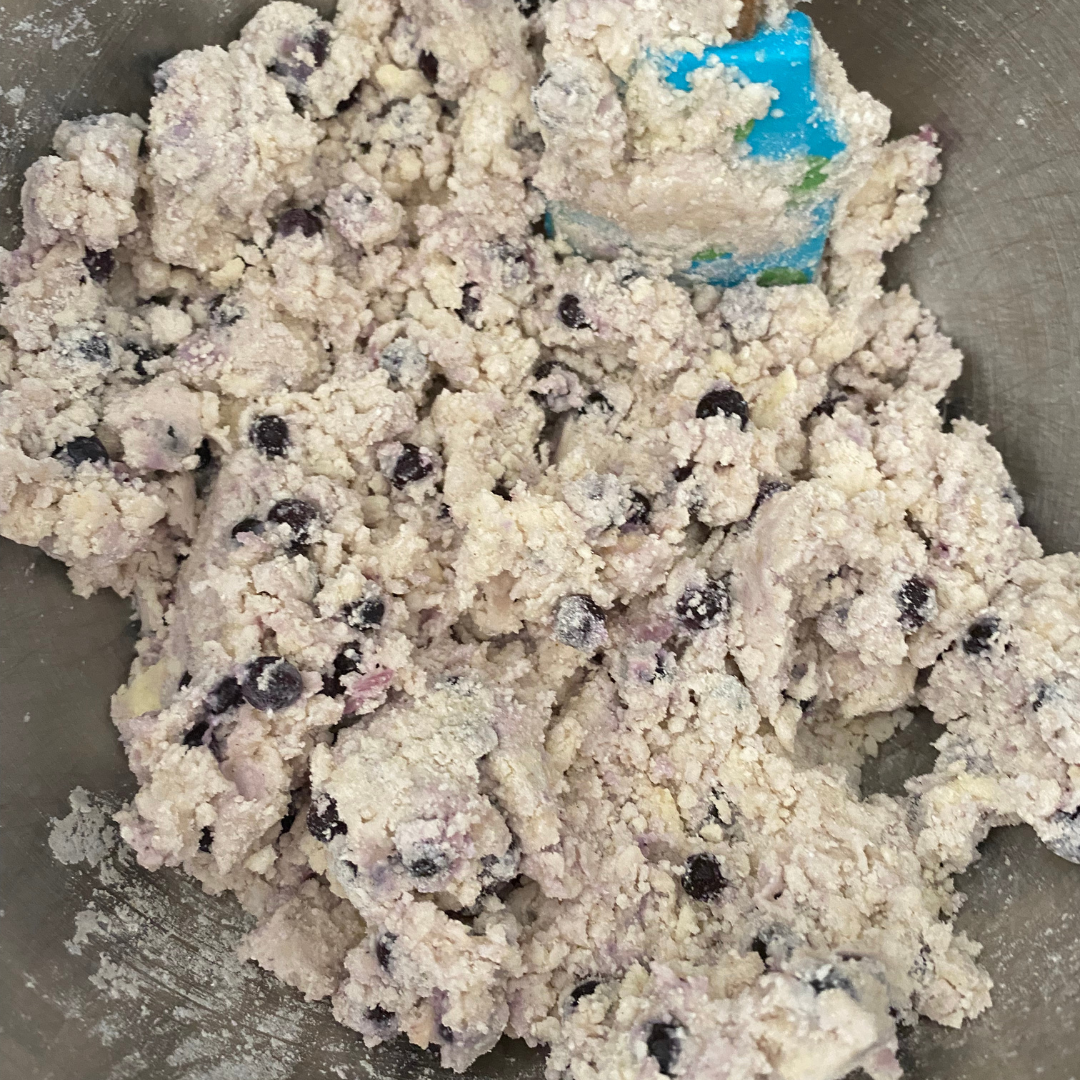 Once you have mixed your ingredients, turn them out onto a floured cutting board or counter surface. You can shape your dough into a rectangle, then cut your pieces into triangles. Place on a cookie sheet with
parchment paper
- I then brushed the top with a little of the melted non-dairy butter.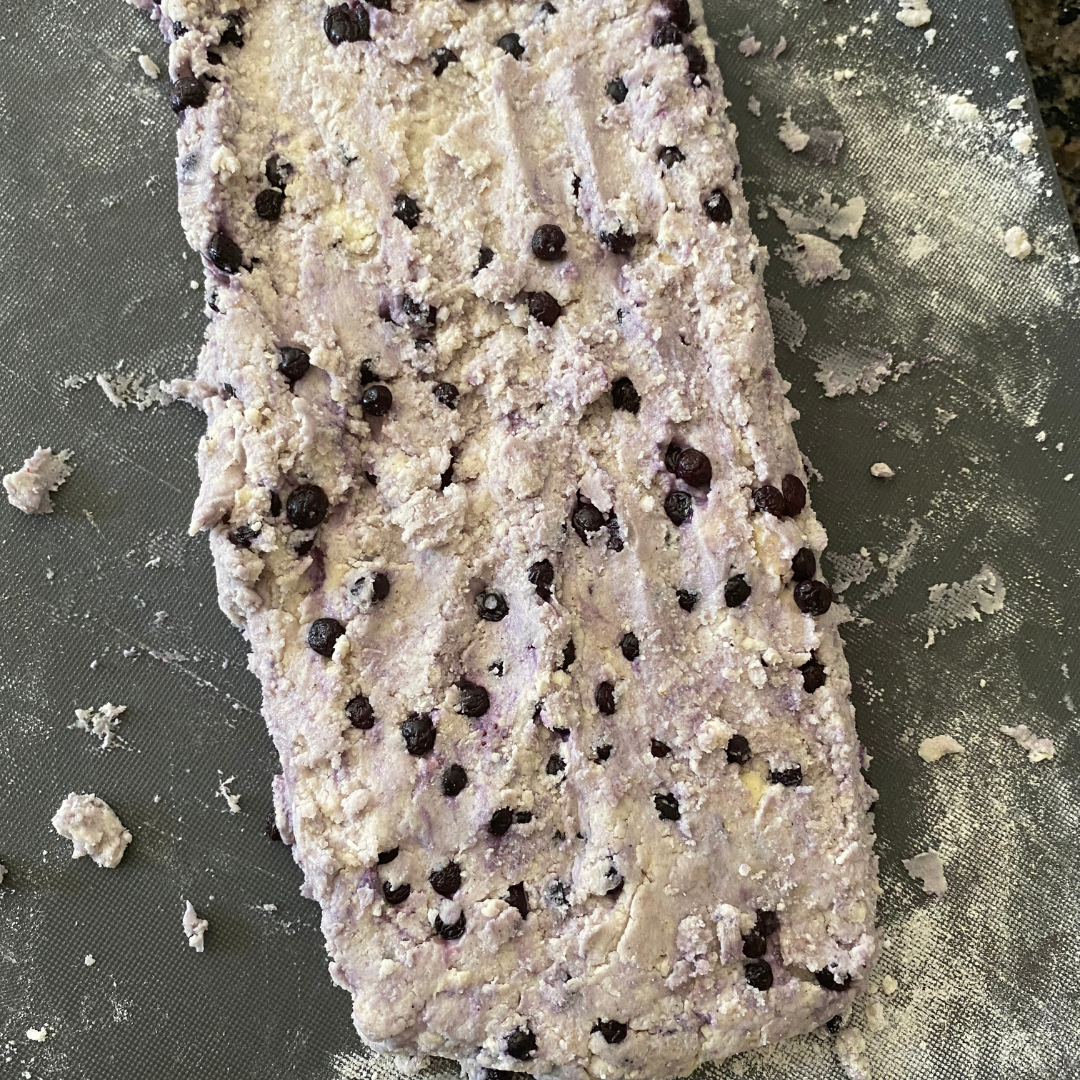 Bake for 18-20 min, then let cool on a wire rack, that is lined underneath with that same piece of parchment paper.
To make your glaze, add your confectioner's sugar to a bowl. Add in your lemon oil or extract. Next, add the oat milk a tablespoon at a time, until you get your desired consistency.
When your scones have cooled, drizzle the glaze right over the scones on the wire rack- the parchment paper will be handy for a quick clean-up!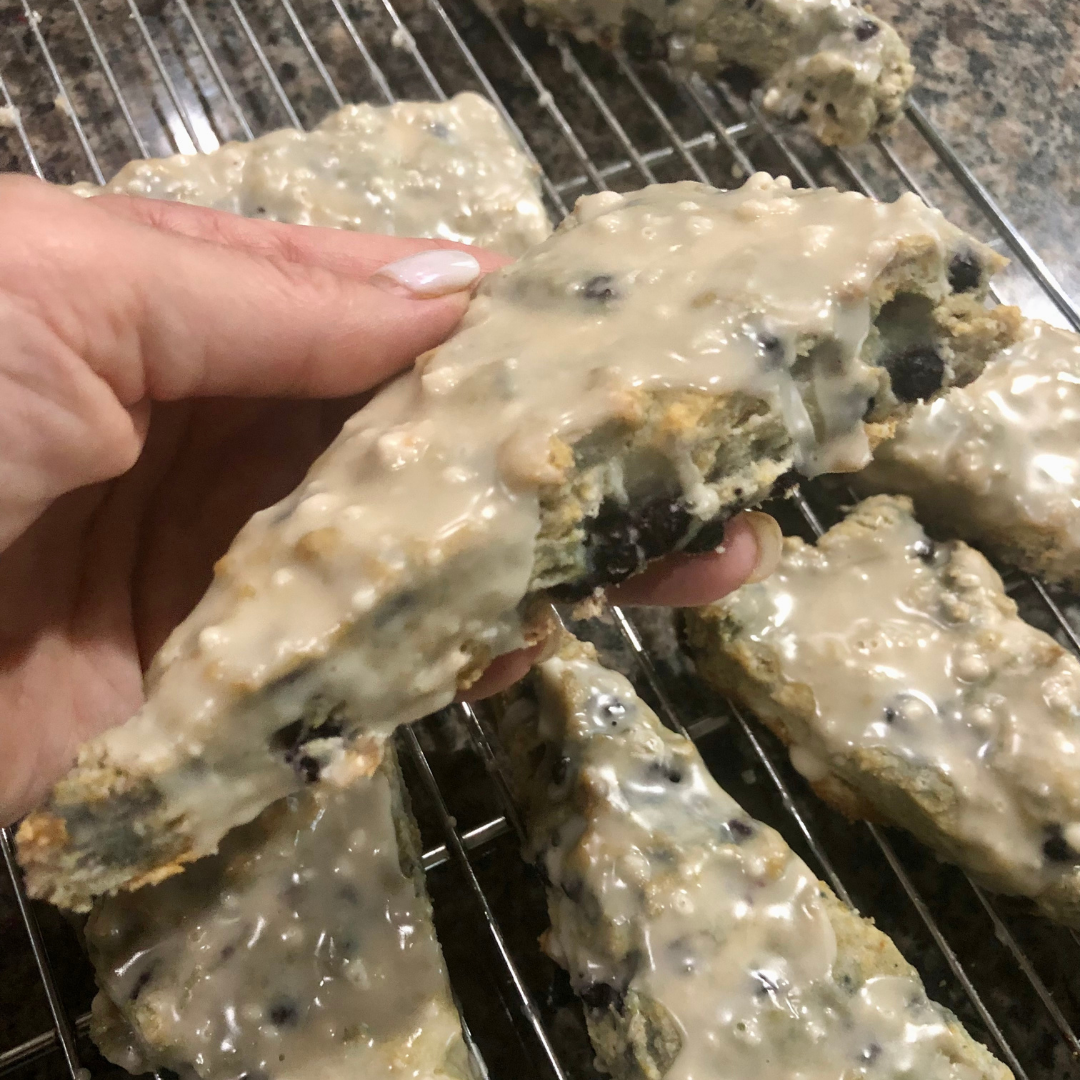 I hope that you enjoy this recipe! Let me know in the comments!
**If you do not want dairy-free, you can use a cup of buttermilk instead of the oat milk and melted non-dairy butter.
Original Recipe from Food Network, Tyler Florence
Happy reading and learning,
Follow Sheri on social media!