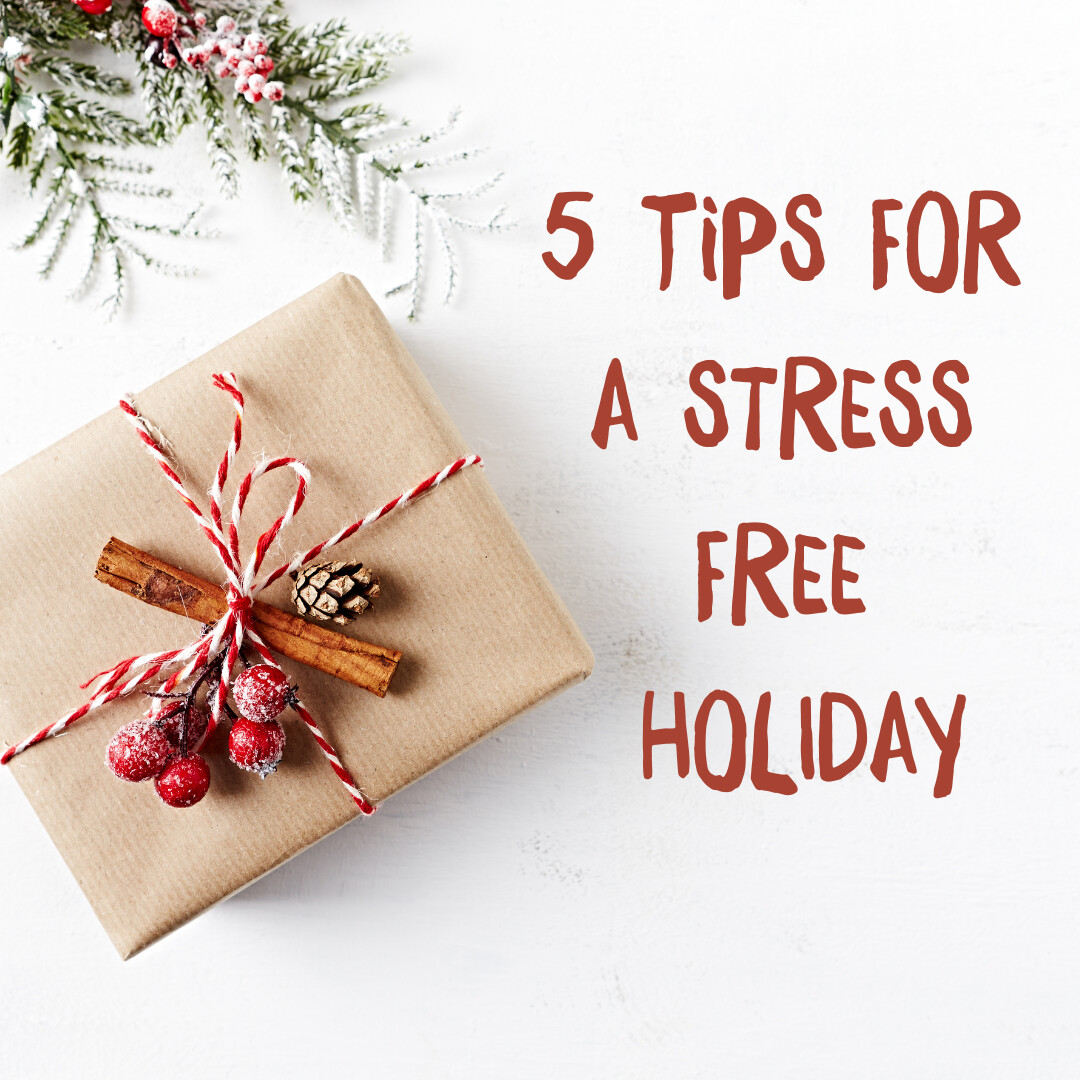 Putting the Happy Back into the Holidays
If our lives were a Hallmark movie- the holidays would be all smiles, home-baked cookies, matching outfits, and beautifully wrapped gifts with matching bows and tags.
Not one ounce would be gained from eating the holiday candy and gingerbread houses.
Our bank accounts would be untouched, and our stress levels would be low.
But... if you know me, I tell the real story- the unperfect story....
Holidays can be a time of stress, of gaining weight, of depression, and of going into debt.
As a mom, I started dreading Christmas because of the stress it caused- it became a chore instead of the " most wonderful time of the year". Then, I learned to do things differently.
Here are 5 tips that I want to share with you that can help make the holidays a little less stressful.
Don't overspend- sounds easy right? But how many of us are picking up that last-minute gift for someone we forgot on our list, or we are standing in the line at Old Navy and there are tons of stocking stuffers that you know your child will love. What to do? Make a budget and stick to it!
Perfection is overrated! If you are striving for the June Cleaver, Pinterest perfect holiday- I wish you well. I used to be that mom who wanted everything to be perfect. Then, I started dreading the holidays. It was too much work and not enough fun. And two weeks later, after the last present was unwrapped, who even remembered it all? Strive for doing your best and having fun this holiday season!
Don't overextend yourself. I will never forget the year that we were with my dad for dinner, then went to my husband's relatives an hour away, then back to my in-laws in the morning, then to my mom's then another party after that. I am happiest at home, so traveling to all of those places made me anxious and unhappy. I wanted to see everyone and not let anyone down- but when you need a 20-hour nap when the holiday is done, that is not a good sign. I started hosting the holiday at my house, and I have learned to say no to invitations so that I could say yes to my family and to me. Christmas Eve, I want to be in my pajamas on the couch watching Christmas movies with my family. This year, before saying yes to others right away, let them know that you will think about it, and then, be sure each invitation you accept is also saying YES to yourself.
Take Time for YOU each day! This seems pretty obvious, but how many of us moms actually do this? Take out your calendar and schedule time each day for yourself- even it is just 15 minutes. Read, write, watch a show, take a bath, just do something to recharge! (And if you want to keep the weight gain to a minimum, stick to your normal exercise plan!)
Cut the things that do not bring you JOY. If creating a gingerbread village makes you want to pull out your hair- let it go! I started buying gingerbread cookies from my local bakery and then let my son and his cousins decorate them. It saved me the time of baking (and the risk of them not being great for decorating), and was just as fun for my son. Go ahead and stay in your pajamas and watch those Christmas specials. Instead of 5 trees in your house, won't one do just fine?
If you would like more tips, support, and encouragement this holiday season, click on the link below to join my Putting Happy Back into the Holidays program- believe me, this is something you will want to say YES to!
Happy reading and learning,
Follow Sheri on social media!