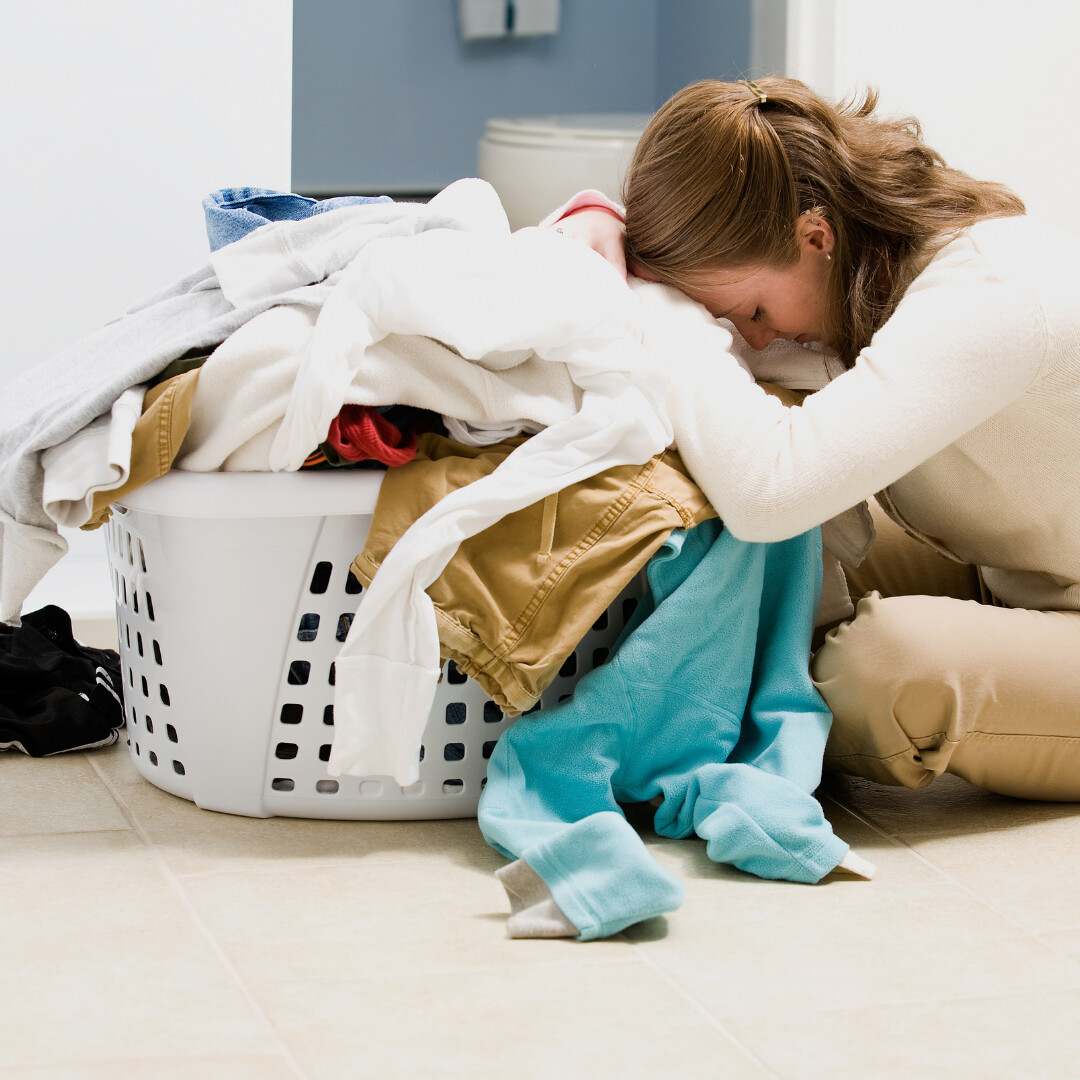 Did you know that clutter in your house and your life can add to the stress that you are feeling?
I did a couple of polls in my group recently, and the number one thing moms are needing is more time (with money coming in second).
I get that- I remember when I was a full time working mom, and I felt like I could use another 10 hours in the day- so that I could adequately do all the things I needed to do (either that or having Alice from the Brady Bunch would have been nice- 70's girl here!)
But since there was no magic wand or full-time maid in my life, I had to figure out ways to find more time, and honestly, some peace. I have always found that when I am organized, and my space is organized, I am less stressed.
And, what I have learned over the years is that when I start small, I have the most success. It is when I have the lofty ideas (like we are going to clean out the whole house this week- while also being parents and working) I tended to fail.
It starts with one basket.
Grab a basket, and each day, you can spend 5 minutes filling it with things that no longer serve you.
If you have a garage or basement, mark three areas- "Trash" (just throw that stuff out!), "Donations", and "Sell".
As you fill your basket each day, of things you no longer need, put each item in its designated space. By the end of the week, you will have collected 7 baskets of "stuff".
Trust me, as I have just moved halfway across the country, your future self will thank you for doing this- even as someone who regularly decluttered- we still filled a huge dumpster, and sold and donated so much stuff when we moved.
As you clear the stuff out, you will start to feel a little more peace as you become more organized.
I would love to invite you to join a Decluttering Challenge in my community- it starts on Feb 19th.
Wishing you love, peace, and joy always,
Follow Sheri on social media!