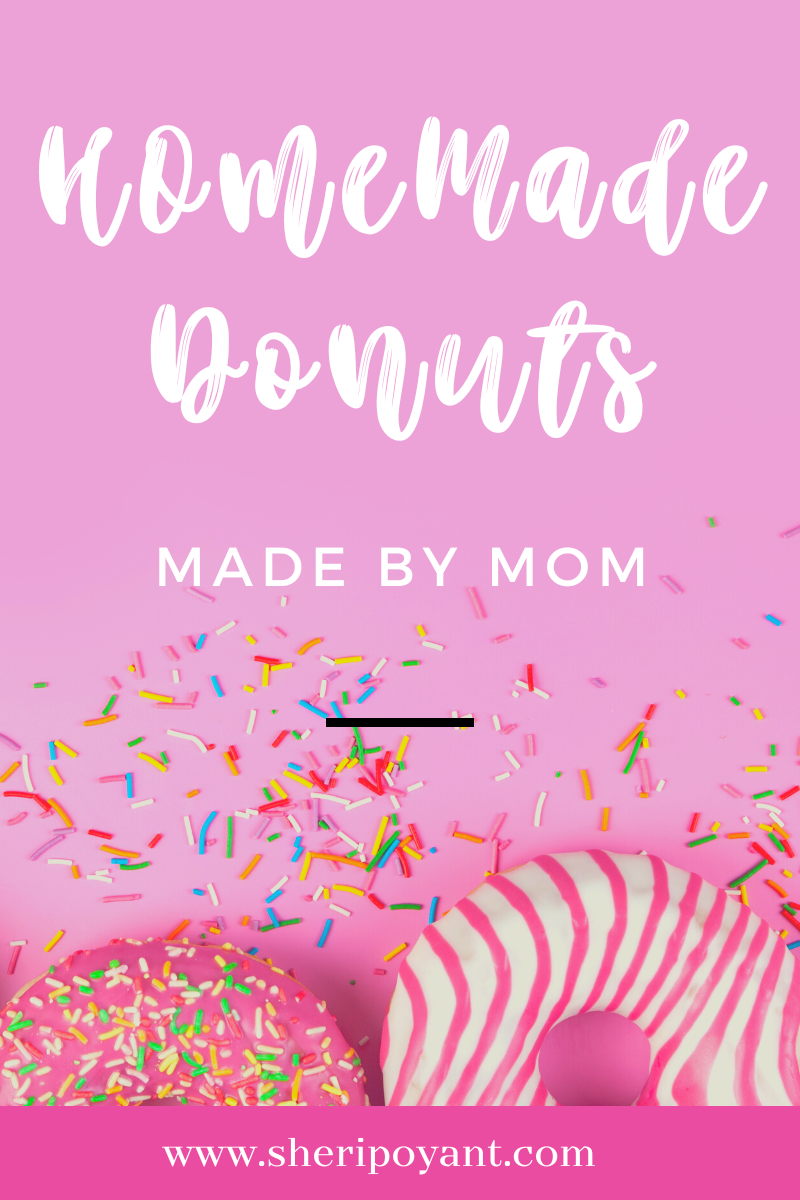 Allergy Mama Happy Moment!
We took our son to Disney for the first time in May, 2011. He was six years old, and it was the perfect age to enjoy just about everything!

My son has a peanut and tree nut allergy- so I did extensive research before our trip. When I am worried or stressed, I go into research mode. I stalked the Disney Mom board, called Disney, and Googled everything.
On this trip, I used a travel agent from AAA, and at the time, she made the dinner reservations for me- and I submitted an allergy form.

We had a wonderful trip- and although Disney does not guarantee cross-contamination won't happen (really- no place this big can), I felt confident that my son would be safe.
One of the restaurants that we went to was Chef Mickey. They have a breakfast buffet with the characters-(not going to lie-these are not my favorite)..but at the time walked us around and also made some safe waffles for Andrew (now they will give you a brochure to help you know what is allergy friendly in the buffet- you can still always talk to a chef as well!)
Andrew ate donuts at that breakfast- and I was just so happy for him- he hadn't had a donut in over 3 years, since we had found out about his allergy. I didn't want my son loading up on junk food all the time, but to have a treat like other kids once in a while was okay with me- I believe in being healthy, but I also believe in balance.
When we got home from Disney, I set out to start creating some of the meals and treats he had on vacation, and one was donuts. I got this donut maker and started making donuts for him and his friends. I even bought Disney sprinkles for the tops.
I recently made the donuts again- and now I also make them gluten and dairy free and try to healthify them (is that even a word?) They are super easy to make. There is a recipe book that comes with the donut maker, but I just put my own spin on the recipe.
DOnut Recipe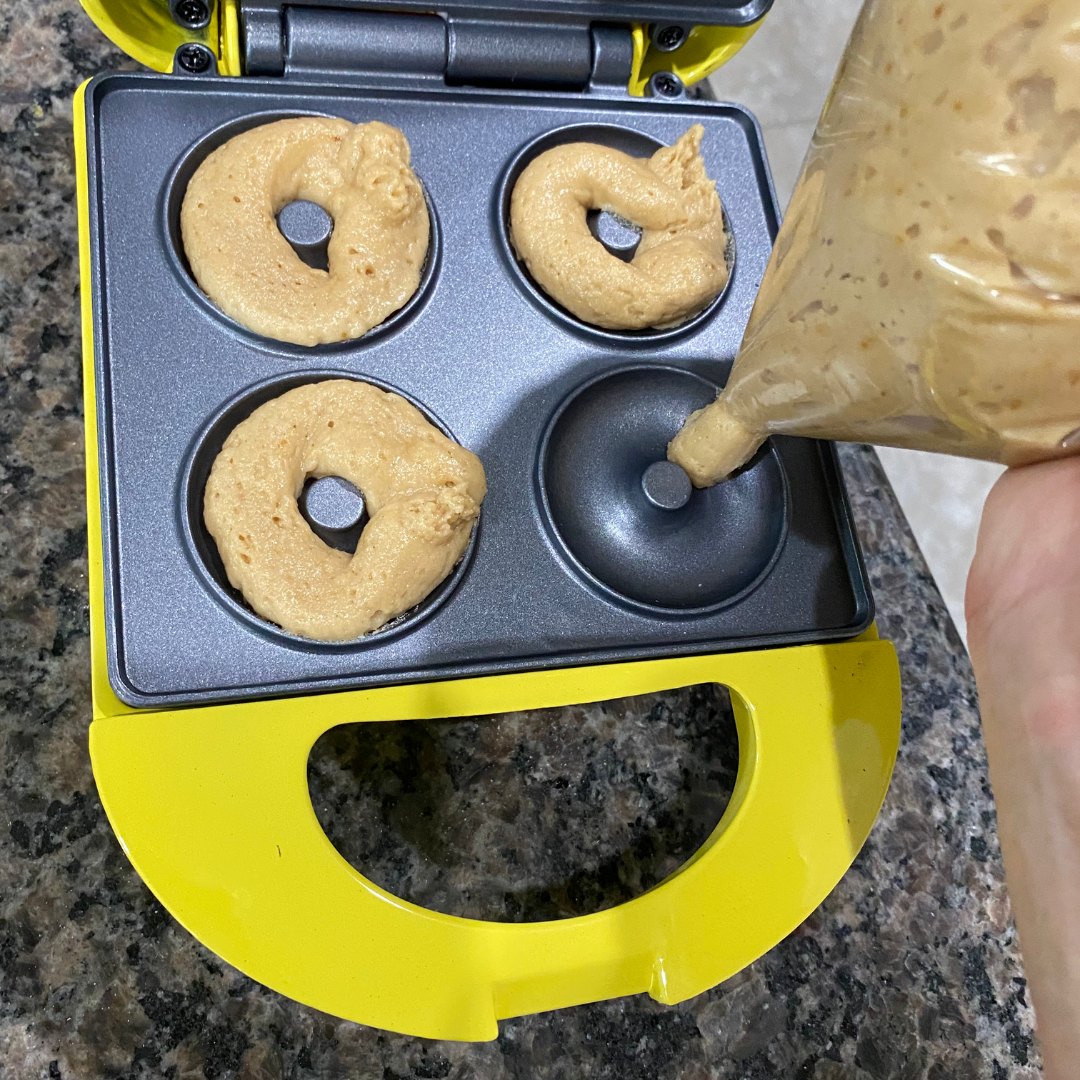 Ingredients
1 1/3 cups gluten-free flour
1/3 cup organic coconut sugar
1 TBL baking powder
1/2 tsp. salt
1/2 cup oat milk
1/4 cup avocado oil
1/4 cup coconut yogurt
I tsp vanilla
INSTRUCTIONS
1. Combine dry ingredients in a mixing bowl.
3. Spoon batter into the homemade piping bag (see below for instructions)
4. Add batter, following instructions for baking on donut maker
5. Cool then glaze, or shake in a brown bag with sugar and cinnamon
Frosting Recipe
Ingredients
3/4 cup organic sifted powdered sugar
2 TBL unsweetened cocoa powder
2 TBL oat milk or dairy free cream


Instructions
1. Mix all ingredients together in a mixing bowl - be sure powered sugar has been sifted!
2. Dip cooled donuts into frosting, then let dry on wire rack (I put a piece of parchment paper underneath for easy clean-up)
Helpful Tip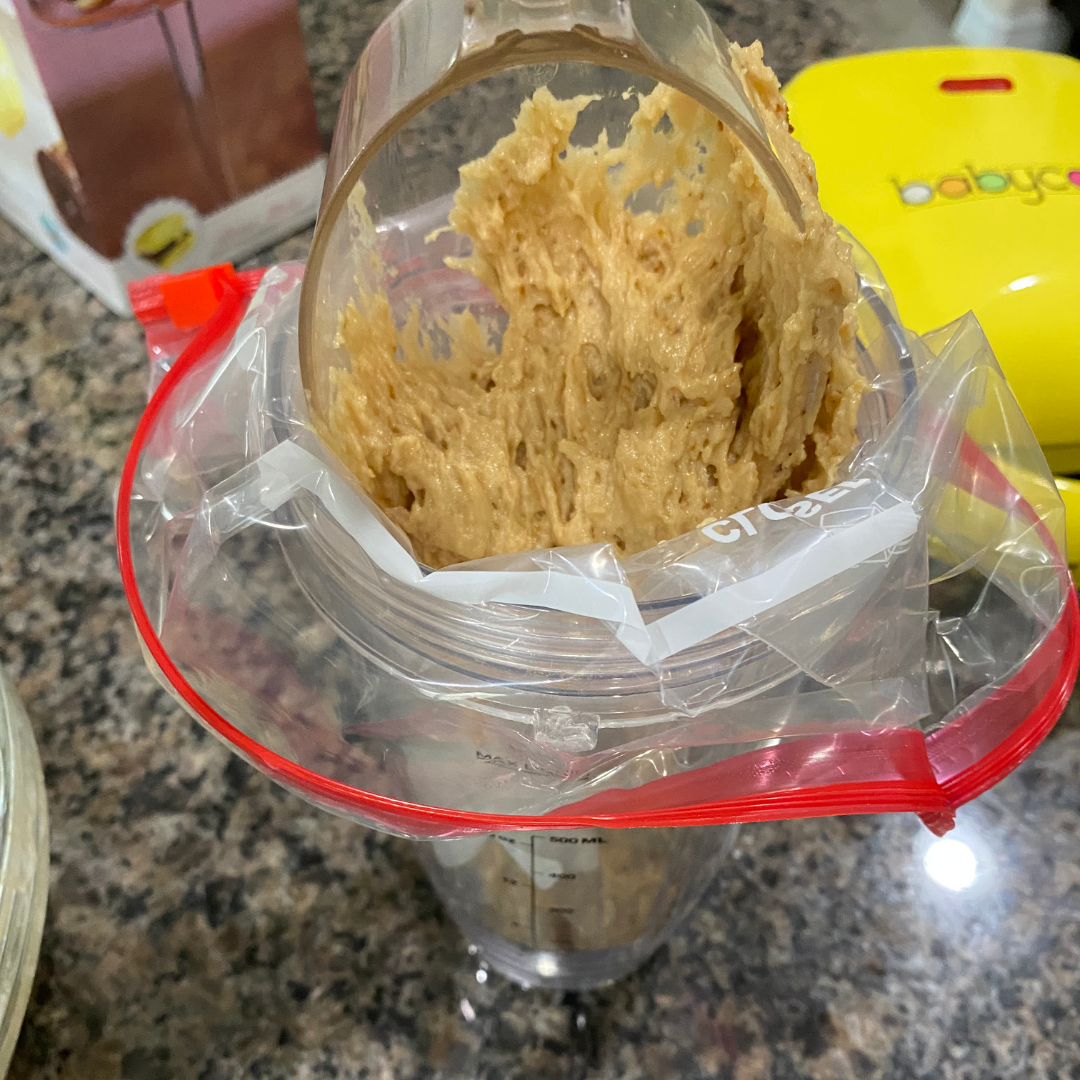 Here is a tip to make the donut-making process a little easier- take a storage size plastic bag (you can buy a pastry bag, but really, how often will you use those?). Put it in a cup, fill it with the donut batter and then cut a hole (not too big) in one corner..now you have your own pastry bag!
If you make the donuts- let me know what you think!
Sheri is a mom, wife, coach, author, speaker, and educator. She helps women in midlife to gain energy, be healthy, and to find JOY again. She lives near Cinderella's castle in Winter Garden. Florida with her family.
From time to time, Sheri may share affiliate links on her blog and website, and may earn a small percentage on your purchase-this will not cost you anything extra, and she appreciates your support!
Please join her free community for midlife women here.