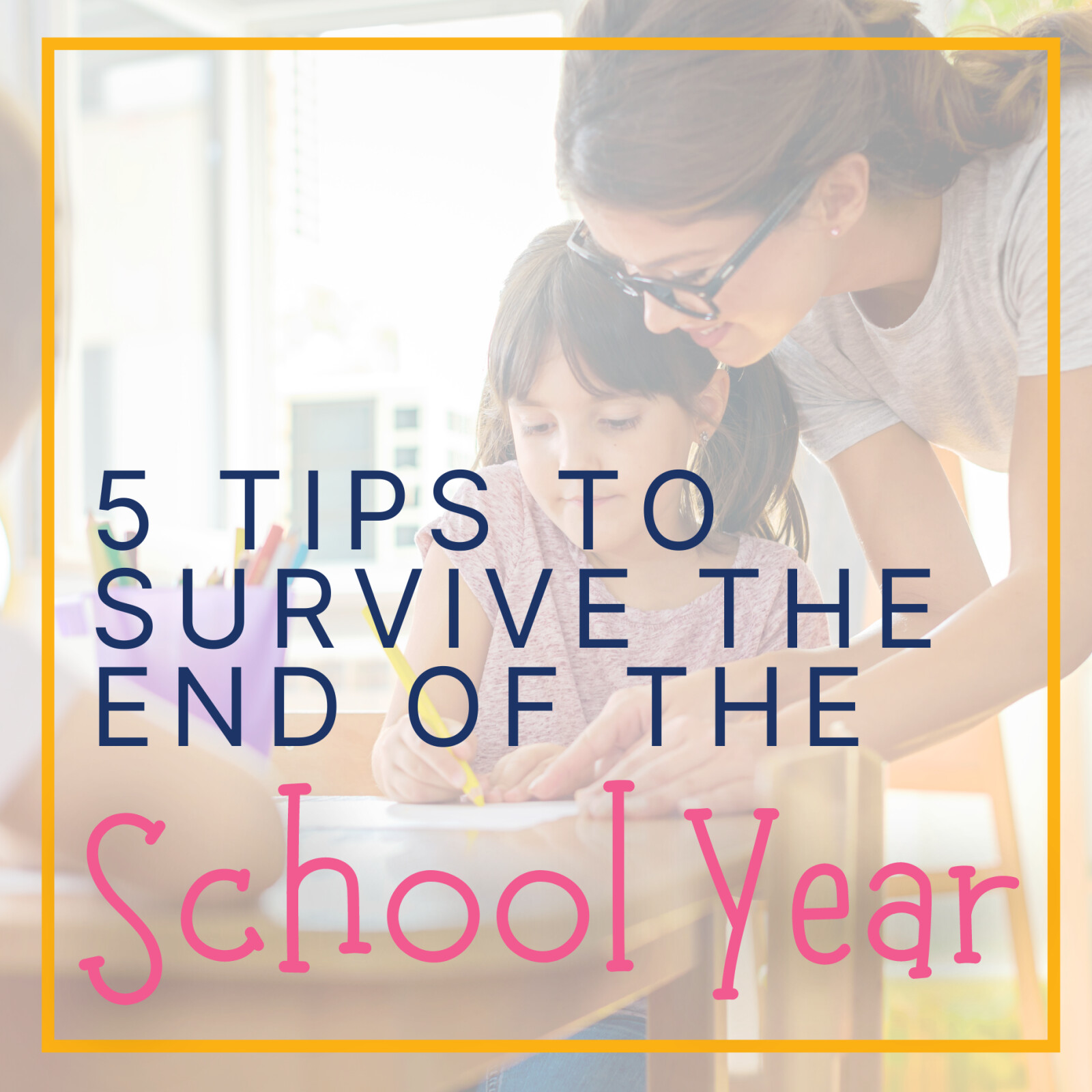 The end of the school year is rapidly approaching. For many teachers, this means a time of transition and reflection. It can also be a stressful time, as there are so many things to do before the summer break begins. If you're feeling overwhelmed, don't worry – you're not alone. Here are five tips to help you survive the end of the school year.
Make a plan - Grab a pen and paper and just dump everything floating around in your head onto the paper that needs to get done before the end of the school year. Trying to keep it all organized in your head adds to stress and overwhelm, so write it all down then we can make a plan to get it all done. This way, you're more likely to actually enjoy your remaining time with your students.
Organize your materials - Take inventory of your classroom supplies to make sure you have everything you need for the rest of the year. Do you need boxes to pack things up and label them? Do you need to get kids' portfolios together? This will help you simplify and feel more control over your space.
Set deadlines in your calendar - Remember all the things that needed to get done? Now prioritize them and set a date to get them done. This helps you focus on one at a time and make sure it all gets accomplished. Hot tip! Use a Google calendar with alert reminders to help keep you on track.
Take breaks when needed -
I talked about this earlier this week
, so remember to take maybe 5-10 minutes every hour so that you're not burning out! It doesn't feel good for you and doesn't help anyone else if you're spinning your wheels.
Stay positive and motivated - Remember your "why." Why do you get up and do this everyday? Why did you start teaching and impacting lives? Find encouraging quotes to keep in front of you, surround yourself with positive people, and remember the finish line is in sight!
Alright, let me know which of these is most helpful to you in the comments below, and if you liked this then be sure to
join my community for teachers
just like you wanting to find more balance and fulfillment!
Sheri is a mom, wife, coach, author, speaker, and educator. She helps women in midlife to gain energy, be healthy, and to find JOY again. She lives near Cinderella's castle in Winter Garden. Florida with her family.
From time to time, Sheri may share affiliate links on her blog and website, and may earn a small percentage on your purchase-this will not cost you anything extra, and she appreciates your support!
Please join her free community for midlife women here.