My Favorite Wellness Drink!
Seriously, why does everyone not know about this AMAZING antioxidant drink?
I am a huge Ningxia Red fan– like screaming from the rooftops "I LOVE IT"! For the last two years, I have been drinking 2 ounces every single day.
Why do I love it??? Well it's really easy- it tastes sooo good, I feel amazing, and this is the one product that I have consistently used every single day.
Here is my story- I have autoimmune disease and have been fighting it naturally! It has taken 20 years for me to figure out how to feel better naturally. After years of doctor appointments and tons of tests, and prescriptions I was sick of no one being able to make me feel better. I was at a point of being depressed and sick over and over again (you can check out my story in this blog here).
My husband and I researched and found ways to help me naturally. We started eating organic foods, and I went gluten free in 2012. We started doing kickboxing together as a family and then I started running.
In 2017 after suffering a major loss, and going through another bout of getting sick all the time, I turned to even more ways to help myself. I practiced mindfulness and yoga, and then we discovered all Young Living had to offer! We went toxin free in our home, and I started using the oils for sleep and for emotional support.
We tried the Ningxia Red in April of 2018 and FELL IN LOVE– I mean who wouldn't??? It is de-li-cious!! Over the course of the last two years of drinking this amazing juice everyday, along with eating well, running, and managing my stress- I have grown stronger and healthier! I have only been sick twice in the past two and a half years!! I went for a check with my allergist and he said my breathing test was good! The first time in forever that I have heard that. WOOHOO!!
When I trained for a marathon last summer, I drank Ningxia Red before, during and after my runs, (as well as use essential oils, supplements and an anti-inflammatory diet)- my recovery time was AMAZING compared to the past! I literally would be FINE after a 23 mile run- like running up the stairs the next day!
When you have chronic inflammation (like I do with asthma and autoimmune disease), you are in a constant fight with your body to keep the inflammation down. Inflammation can cause many health issues, including depression, Alzheimer's, cancer, weight gain, and more.
I do all I can to keep inflammation down. Besides eating an anti-inflammatory, plant based diet, consumption of antioxidants in food can play a huge role in helping your body to control the inflammation.
Ningxia Red is made from wolfberries from a province in China. You can read about the antioxidant benefits of wolfberries, or goji berries as you might know them, here . Young Living's Ningxia Red is made of wolfberries from the Ningxia Provence in China. The whole wolfberry is used to make this amazing drink, along with some yummy good for you juices and pure essential oils. You can be assured that you are only getting the VERY BEST, as Young Living has a SEED TO SEAL promise of purity.
Ningxia Red can help to support your immune system, it can help give you a boost of energy, and it can help prevent oxidative stress. Ningxia Red can also help support your cardiovascular system and your eye health.
I am so grateful to be on this path of wellness, to have great energy, feel amazing and healthy! The best is yet to come in my life- I am ready! It is my 50 and fabulous year!
This is my personal story- I would love to hear yours. Tell me your story in the comments!
Not a member? Oh my gosh- you have got to get yourself a Ningxia Starter Kit and wholesale membership here. Become a part of my wellness tribe and you will be loved and supported by a great team of people just like you who want to feel their best! THE BEST IS YET TO COME!
If you want to hang out with some amazing women in my free wellness community- join
here!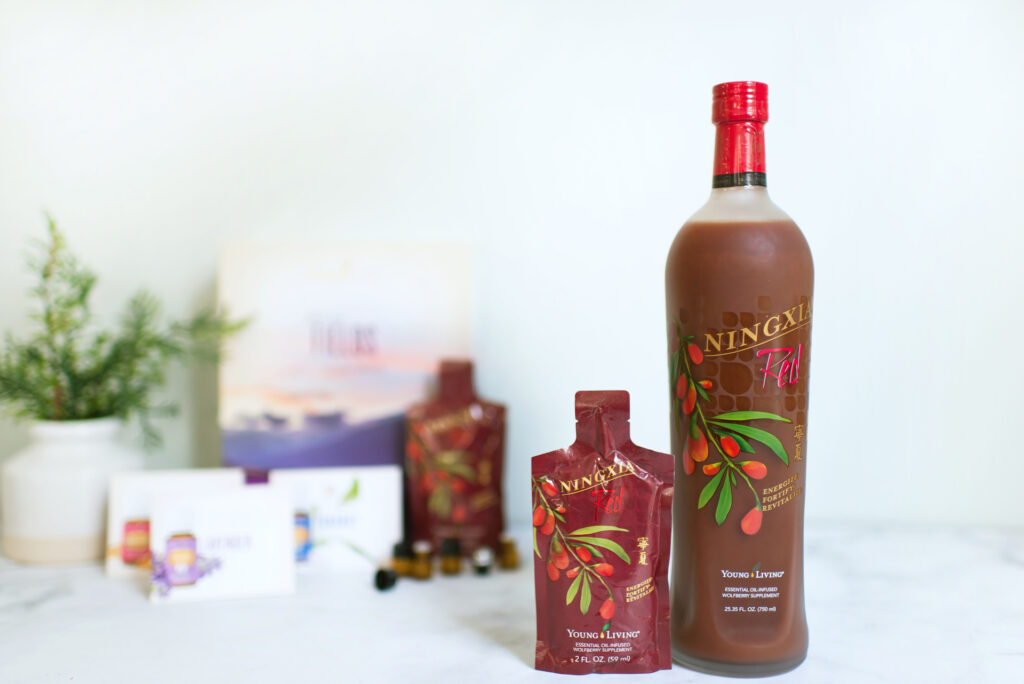 * These statements have not been evaluated by the Food and Drug Administration. Young Living products are not intended to diagnose, treat, cure, or prevent any disease.
Sheri is a mom, wife, coach, author, speaker, and educator. She helps women in midlife to gain energy, be healthy, and to find JOY again. She lives near Cinderella's castle in Winter Garden. Florida with her family.
From time to time, Sheri may share affiliate links on her blog and website, and may earn a small percentage on your purchase-this will not cost you anything extra, and she appreciates your support!
Please join her free community for midlife women here.