When I first got my Young Living Premium Starter kit in 2015, I really didn't know what to use Frankincense for- in fact I will be completely truthful, I really didn't love the scent of it. ( I know, crazy, right?!?)
When my family went toxin free in 2018 to a totally natural lifestyle, I discovered what I had been missing in my life- FRANK! I actually have said to my husband that I love another boy named Frank!
As I learned about all what Frankincense can do for me, my love of it grew and grew. I even fell in love with the scent (and friends, it's not always about the smell, it's what the oil can do for you!).
So here is a little history on Frankincense. Did you know that it is mentioned in the Bible, and it was one of the gifts given to Baby Jesus when he was born (hence why when some of my members first smell the oil, it reminds them of church!)? During ancient times, frankincense was more valued than gold and only those who were wealthy were able to afford this oil.
Now, not all Frankincense oils are the same. I only use Young Living's Frankincense Essential Oil, because Young Living has a Seed to Seal Promise (watch here) of complete purity. There are no fillers or synthetic oils in Young Living's products, just pure goodness. Young Living is the ONLY essential oil company that owns its own farms, and has partner farms that have to adhere to the same strict standards. All farms have no chemicals, no pesticides and they practice sustainable farming. I don't know about you, but this is all super important to me!
Some people ask why its Young Living's Frankincense Essential Oil seem more expensive- well, it's pure! You are only getting Frankincense essential oil in that bottle. Each bottle goes a loooong way! A 5ml bottle is about 90 drops and a 15 ml bottle about 220 drops. With each application being 1-2 drops, it will last you a while!
There are three different ways that you can use Frankincense.
1. Frankincense Vitality Essential Oil is from Young Living's Vitality line of essential oils. We are the only essential oil company that has essential oils that have been approved by the FDA as GRAS (Generally Regarded As Safe). Friends, this is huge!! Also a big deal to me is that the oils have been approved as NON- GMO. Awesome!! (PLEASE do not ingest oils from any other company!)
You can safely ingest Frankincense Vitality Essential Oil if you so choose to do so. I love it in my Ningxia Red shot to help bring a feeling of calmness, and I also love it in Oola tea. I always suggest starting with just one drop, then see how you like it and if you need more.
2. Essential oils can be used aromatically- one way to do this is with a diffuser. Here is my favorite one. I like to diffuse when I need to focus, or I need to relax. My favorite focus blend in the diffuser is peppermint, orange and Frankincense.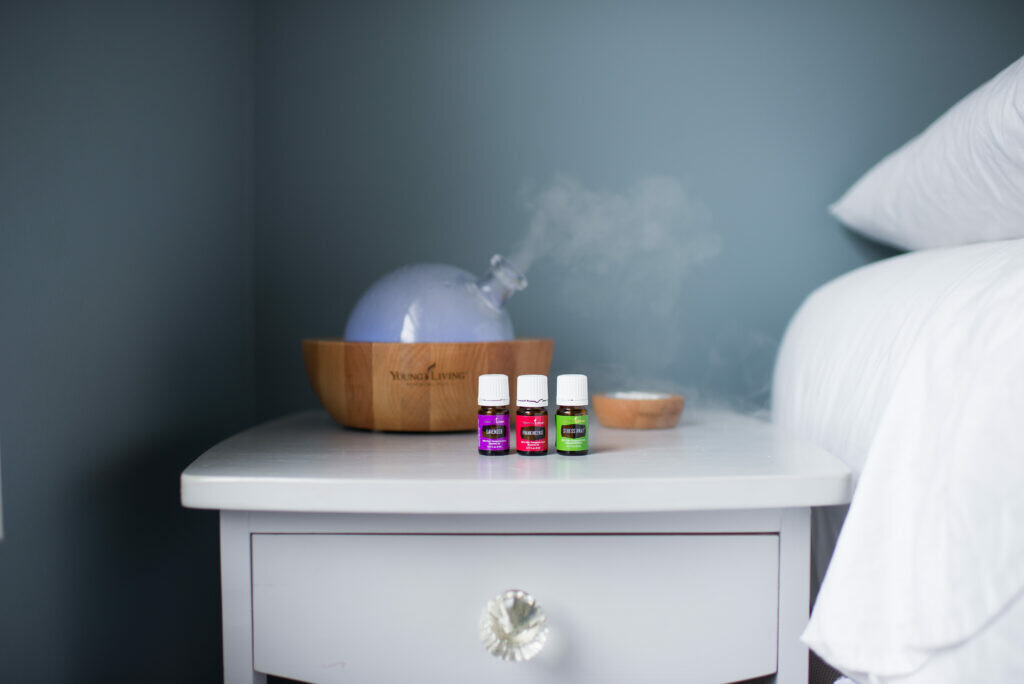 3. One of my favorite ways to use Frankincense is to add a drop to my moisturizer each morning and night- I am almost 50 and I cannot believe how great my skin looks and feels! It is a wonderful oil to add to your skin care routine! I have seen a huge difference in my skin the last 10 months that I have been using it- my friends tell me my skin is glowing!
If you would like to try Frankincense Essential Oil, you can place an order here. May I suggest getting a Premium Starter Kit? The 5 ml of Frankincense is about $40 retail. Our Premium Starter Kit is only $165, with 12 essential oils, samples, and a beautiful diffuser.
If you want to hang out with some amazing women in my free wellness community- join
here!
What are you excited to use Frankincense for?
Sheri is a mom, wife, coach, author, speaker, and educator. She helps women in midlife to gain energy, be healthy, and to find JOY again. She lives near Cinderella's castle in Winter Garden. Florida with her family.
From time to time, Sheri may share affiliate links on her blog and website, and may earn a small percentage on your purchase-this will not cost you anything extra, and she appreciates your support!
Please join her free community for midlife women here.